Guillermo del Toro, the Oscar-winning director of Hellboy, The Shape of Water and Pan's Labyrinth, brings you eight horror stories in Cabinet of Curiosities, his first official Netflix venture. In a manner reminiscent of Rod Serling from The Twilight Zone, del Toro emerges from the shadows to introduce each episode and its director, chosen to showcase the rising talent of the horror genre.
Each standalone story curated by del Toro explores the genre's love of old-school tropes. In this series of stories you will meet ghosts, ghouls, monsters – all the symbols of modern horror cinema without a doubt – but you prefer practical effects to CGI and a love of gothic.
With the anthology format, you can view the entries in any order. Even so, the main question remains: which episode of The Cabinet of Curiosities is the best? While del Toro's eye means they're all fun to watch, some are arguably better than others. Here's our ranking of each episode of The Cabinet of Curiosities, from worst to best.
8. Dreams in the House of the Witch
One of HP Lovecraft's two adaptations, Dreams in the Witch House is the best attempt to cover up the lack of history with glossy production design and extensive world-building.
Rupert Grint plays a man who dedicates his life to finding his dead sister in the afterlife. Taking up residence in the titular house in hopes of contacting her, we get one haunting sequence, the bare minimum required of any ghost story. While it's a passable story, director Catherine Hardwicke (Twilight) steers it towards gothic fairy tale rather than horror. Come for a frankly crazy ending, but try not to dwell on its dull middle act.
7. Part 36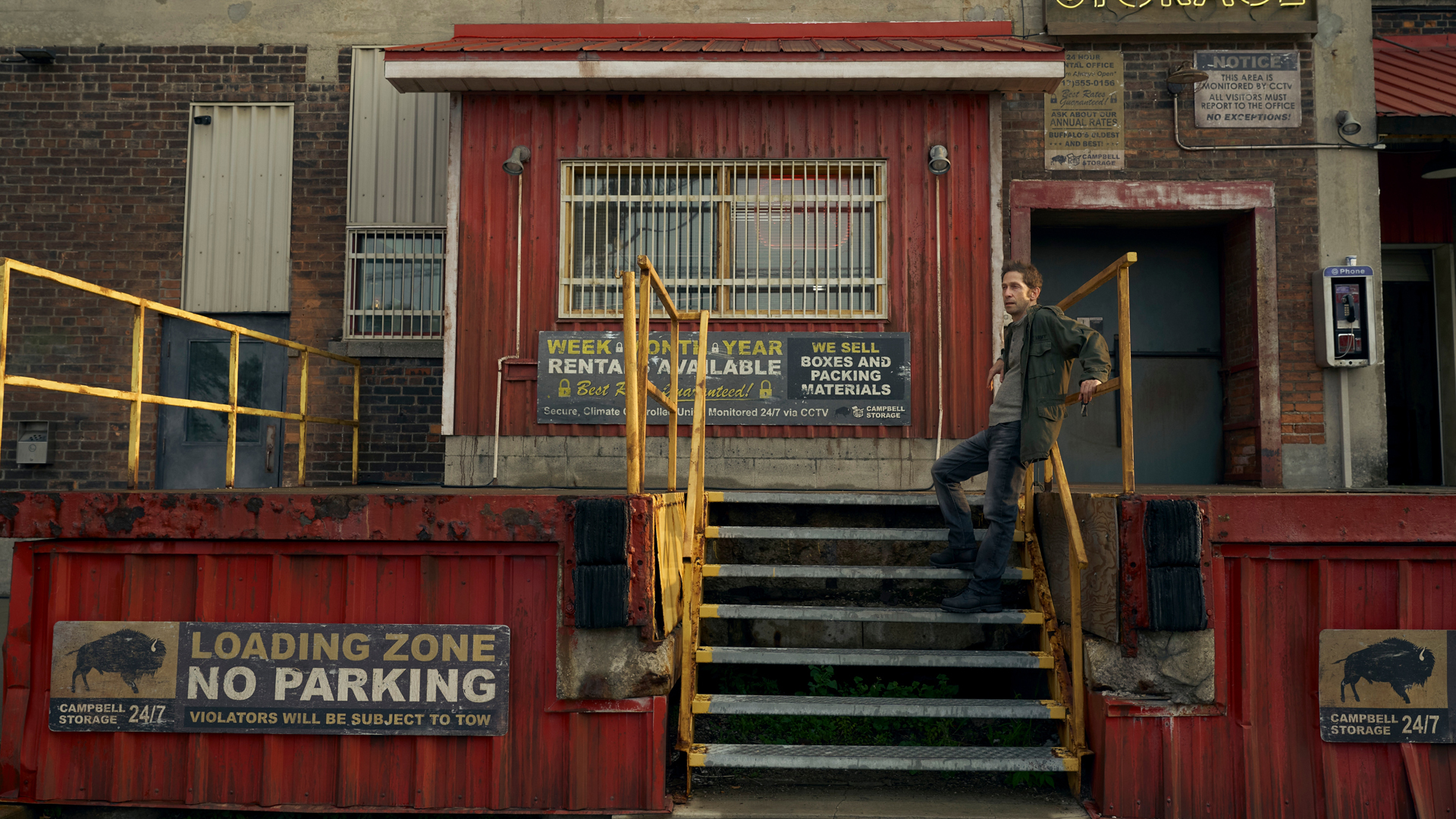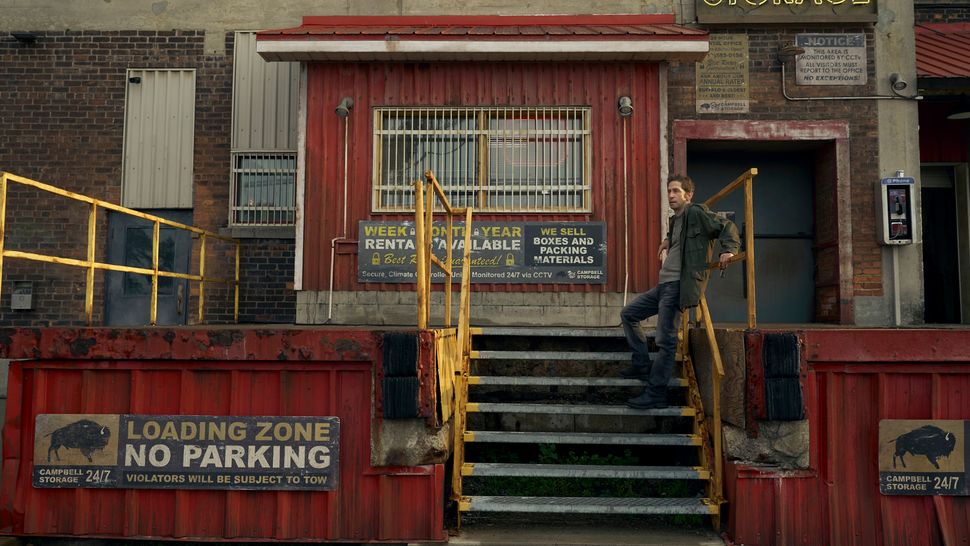 Proof that the worst antagonist can really pull you into a story if drawn well. Tim Blake Nelson plays a xenophobic veteran who buys abandoned magazines and resells their contents. That's until he gets Lot 36 and gets more than he bargained for – think Storage Wars meets Poe and you'll instantly understand where this one is headed.
Written by del Toro and directed by frequent collaborator Guillermo Navarro, Flight 36 lays the groundwork for an entire Netflix series by acting as a gentle introduction to the otherworldly things that come up at night. It wraps up a bit faster than it should – an odd choice given the short run time – but the last two minutes make it work.
6. Pickman model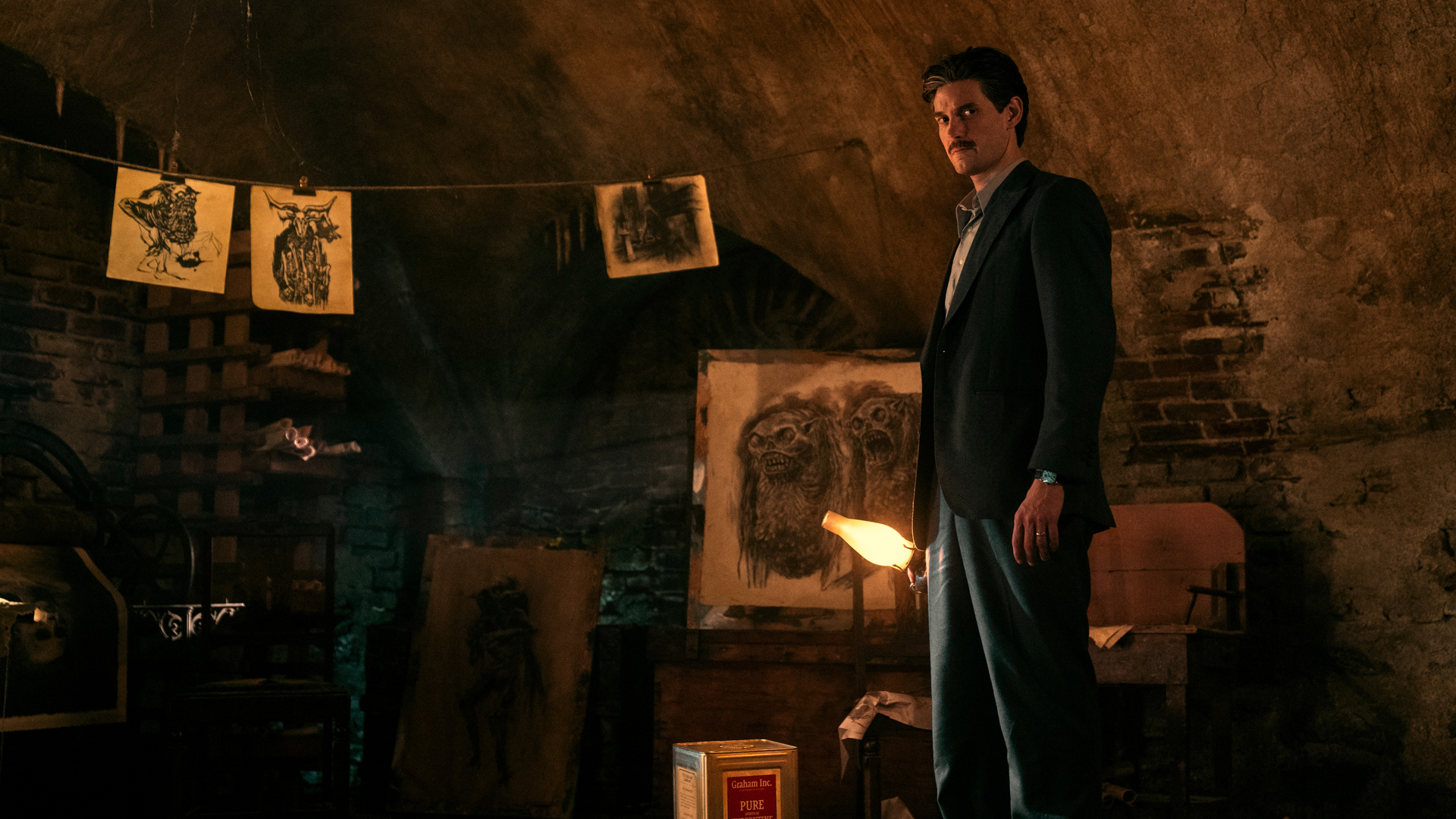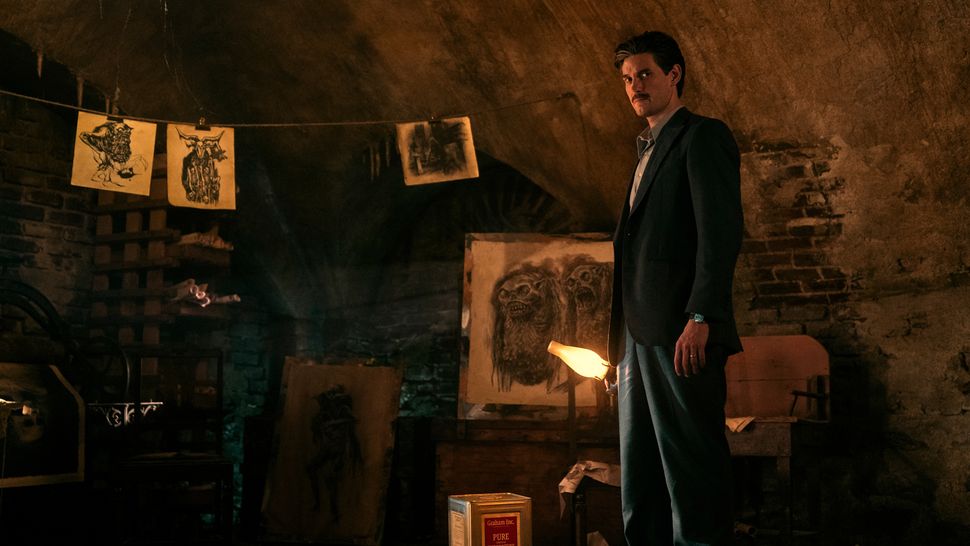 Lovecraft's second adaptation, Pickman's Model, strays a little too far from its brief origin. Art student Thurber (Ben Barnes) stumbles upon the work of classmate Pickman (the wonderfully demented Crispin Glover), whose paintings of hellish beasts and cannibalistic last suppers drive anyone who looks at them mad. Soon, the subjects of these works begin to appear on the fringes of Thurber's life.
Keith Thomas, who delivered the phenomenal Vigil in 2019, directs with total dedication to Lovecraft's New England, which itself is considered a character in the cosmic maestro canon. Quiet Gothic doesn't stop tail-prick from delivering a hell of a shock, but there are better entries in this anthology production.
5. Grave rats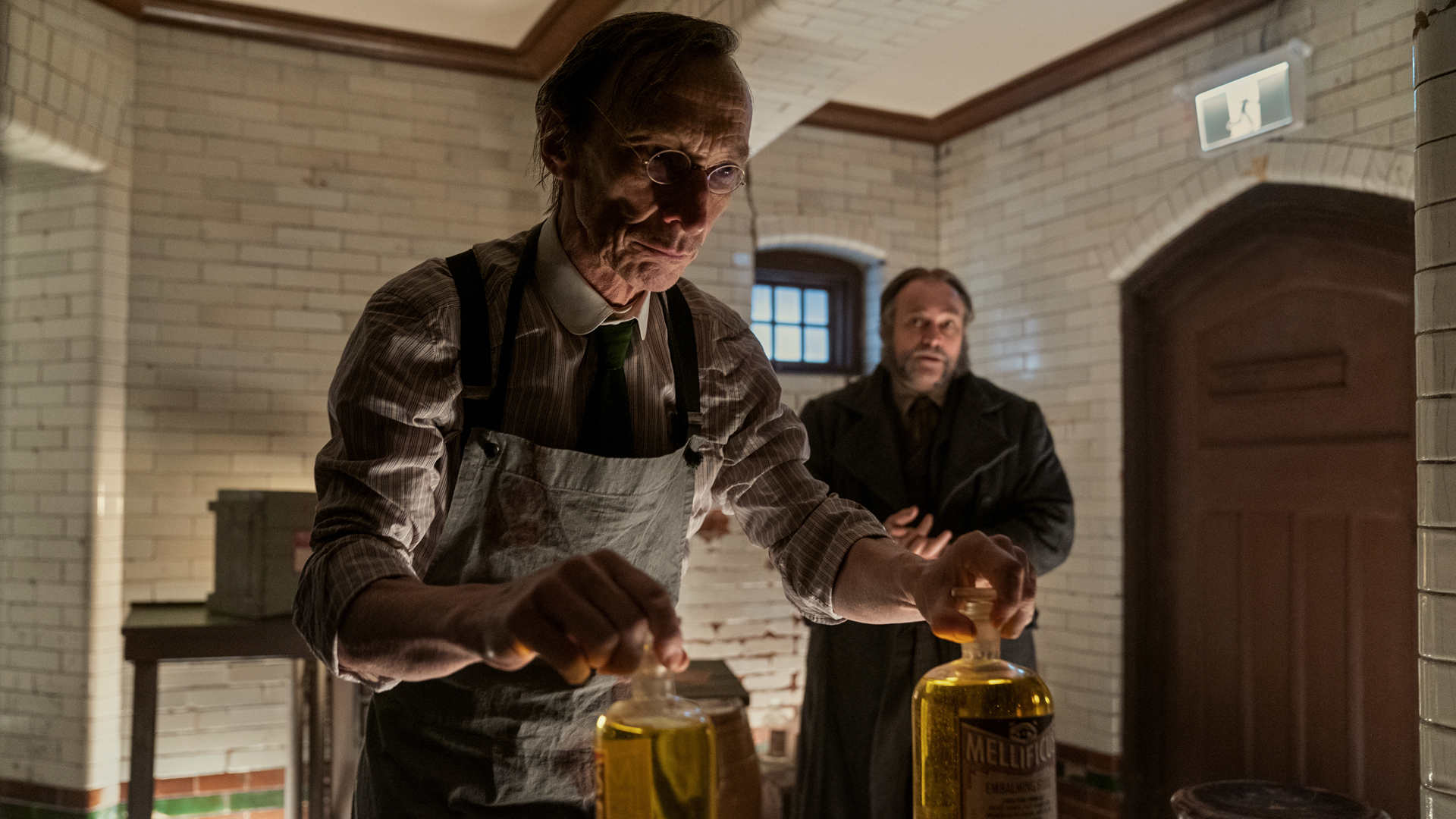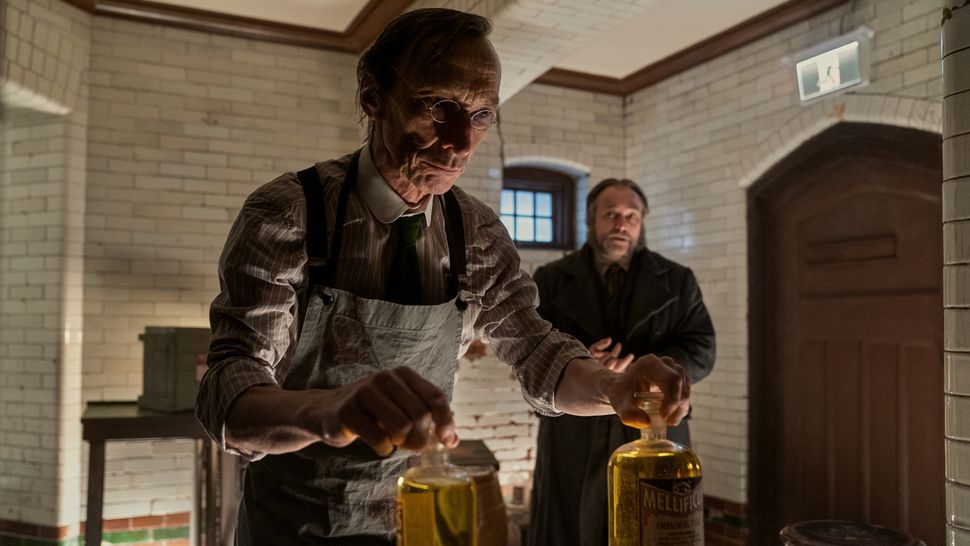 Vincenzo Natali (Splice, Cube) brings Henry Kuttner's bleak story to life and turns it into a goofy black comedy that is the most direct and fun of the series.
Graveyard Rats takes place in turn-of-the-century Salem, where Massam (David Hewlett), a cemetery caretaker, robs side graves to pay mob debts. When he discovers that bodies are disappearing, he quickly faces a more pressing fear than loss of income: rats. This underground adventure preys on many phobias rolled into one, with claustrophobia at the top of this list, and there are a few surprises along the way with some truly excellent creature work. Remember, not for those who hate rodents.
4. Outside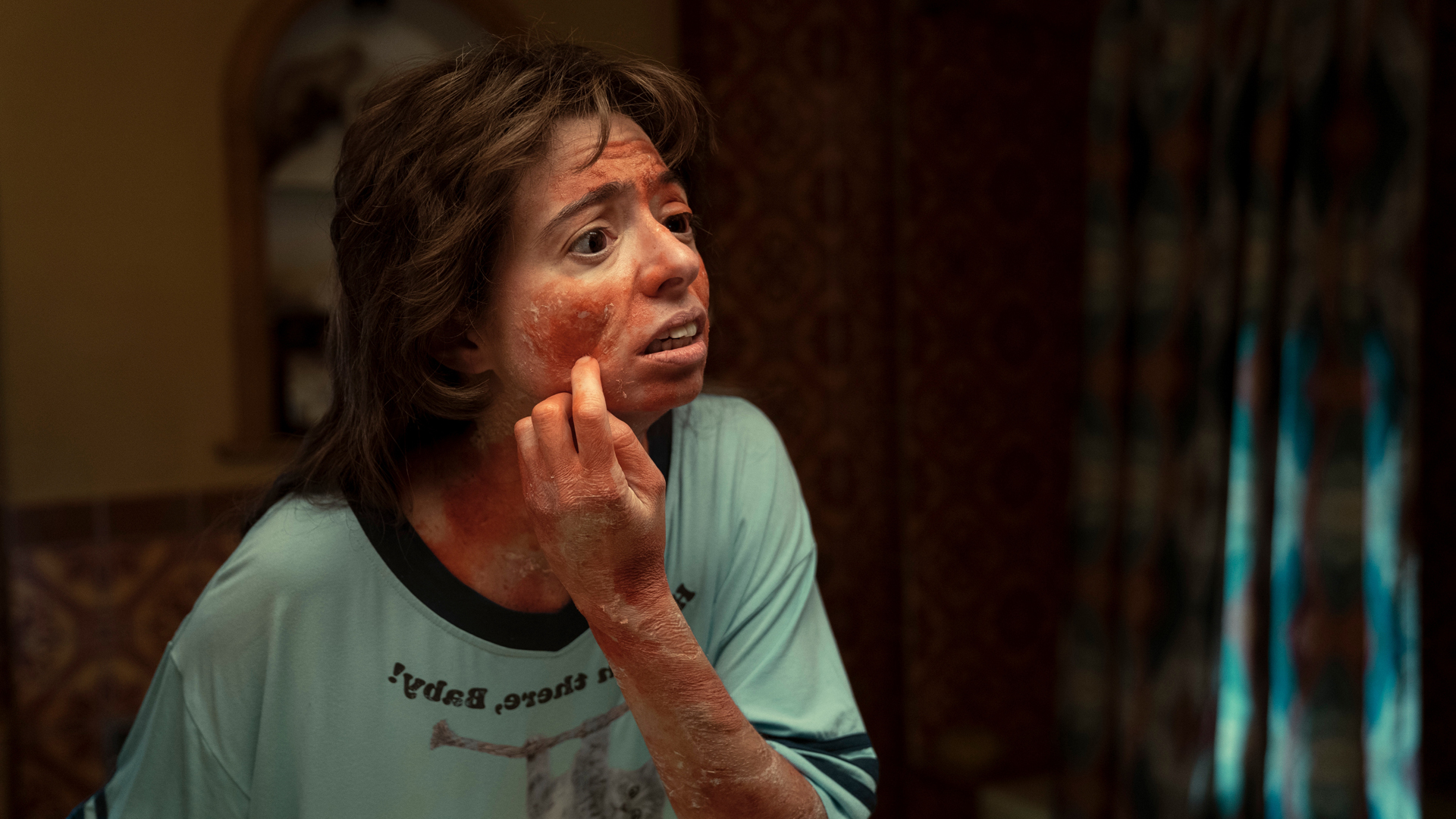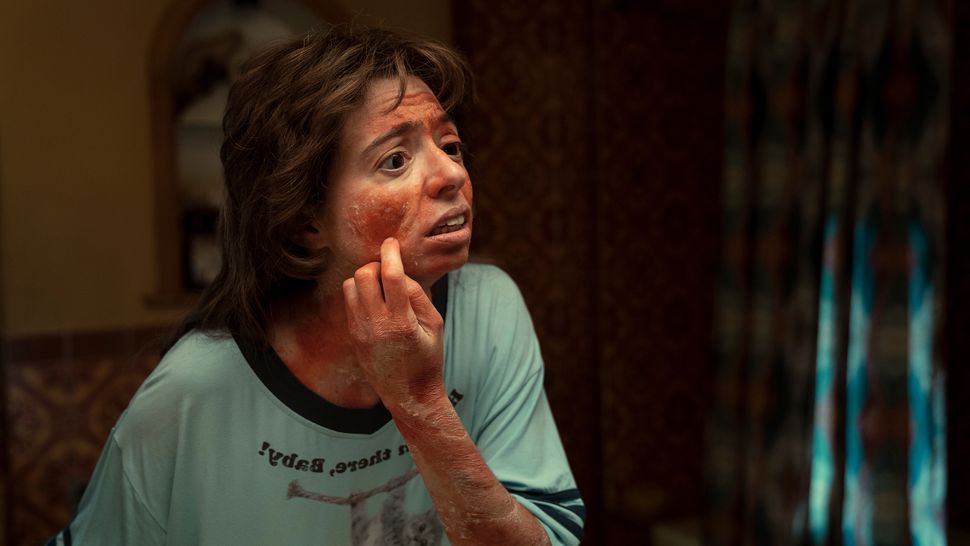 Ana Lily Amirpour examines the beauty industry and its influence on Stacey (Kate Micucci), a mild-mannered bank clerk desperately trying to fit in with her boring colleagues. This kind of society's obsession with appearance is intertwined with Amirpour's photographic methods: faces look through strange lenses, while purported symbols of attraction that look bright up close. Similarly, overly made-up lips spit out mindless gossip, which makes you question Stacey's decision to use a mystical cream that promises a transformation.
What follows is Cronenberg's body horror mixed with Annihilation-inspired weirdness. This raven comedy is full of mesmerizing moments where it's hard to tell what's real and what's imaginary, but you'll love every crazy second.
3. Murmuring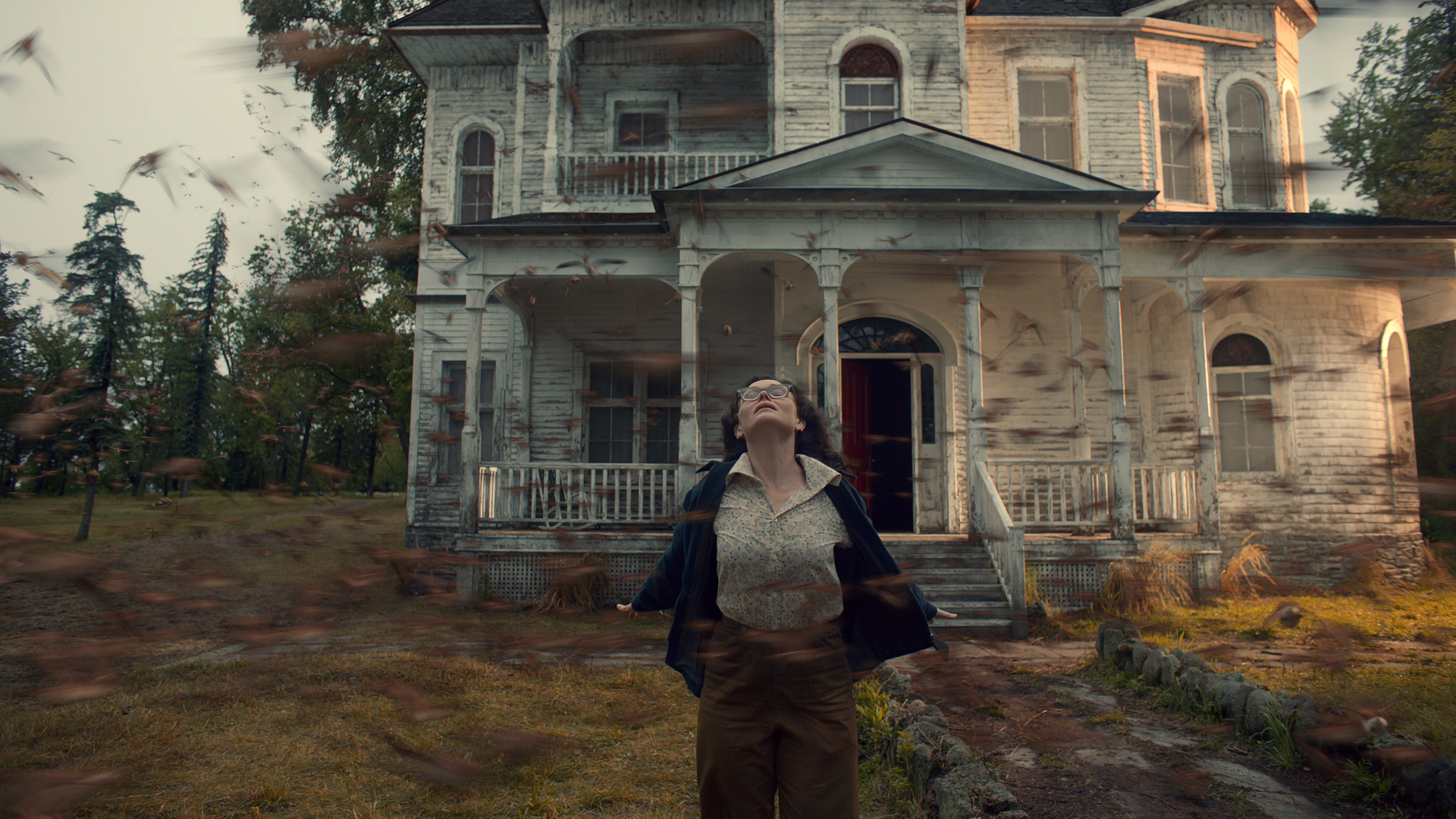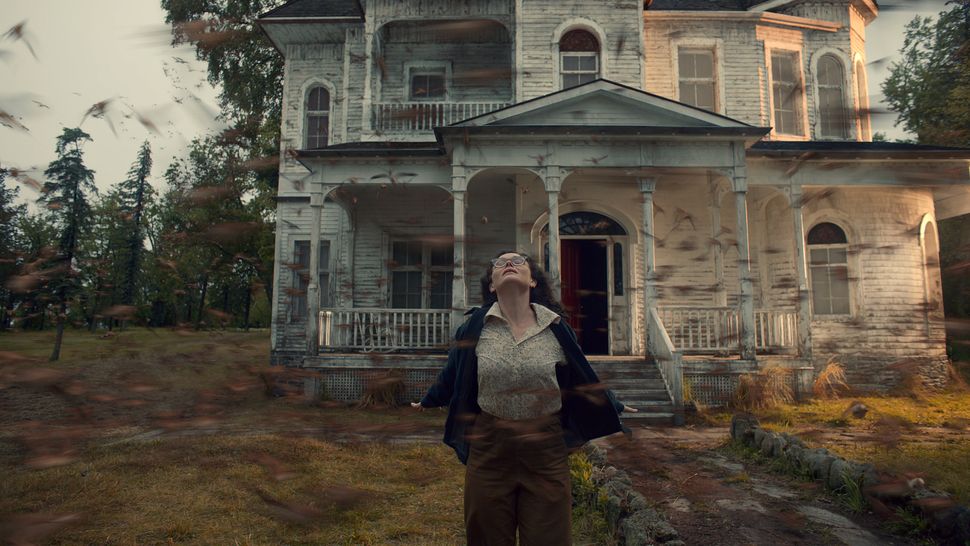 Once again, The Babadook director Jennifer Kent brings a sense of terror to the house. This emotionally charged story follows Nance (the sublime Essie Davis) and Edgar (Andrew Lincoln), a couple whose recent loss has prompted them to follow their passions for birdwatching and take up residence in a secluded location to study dunlin.
Noises is closer to a traditional haunted house story than any other in Curiosities. Figures lurk in the doorway, and unexplained sounds appear on the recordings. Sure enough to make you shiver, but its strength lies in the intertwining of Nance's trauma with the house's unshakable past. Kent is not the kind of person who likes to show off horror movies, instead he lets that fear simmer until the final moments deliver an emotional punch.
2. Autopsy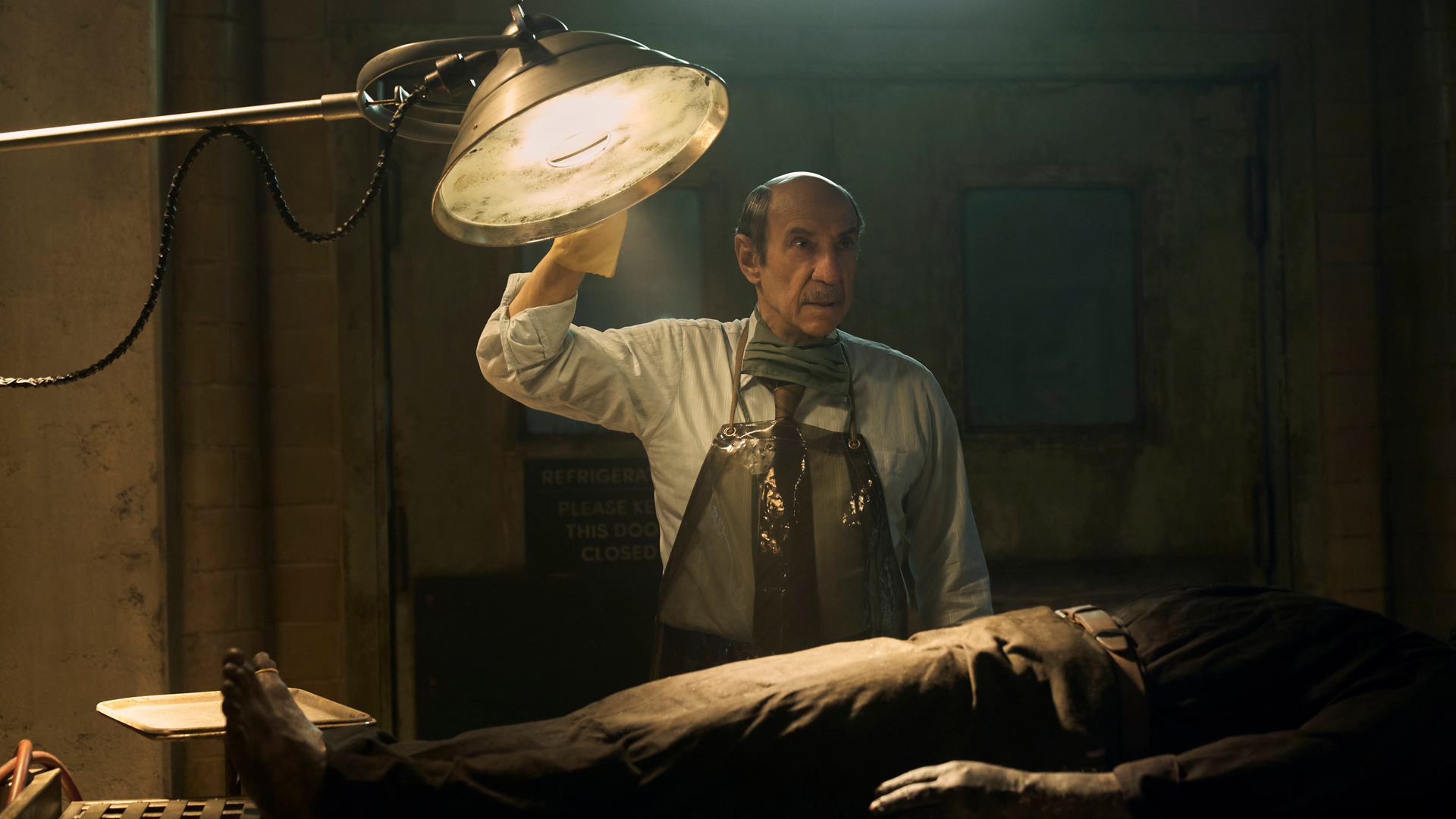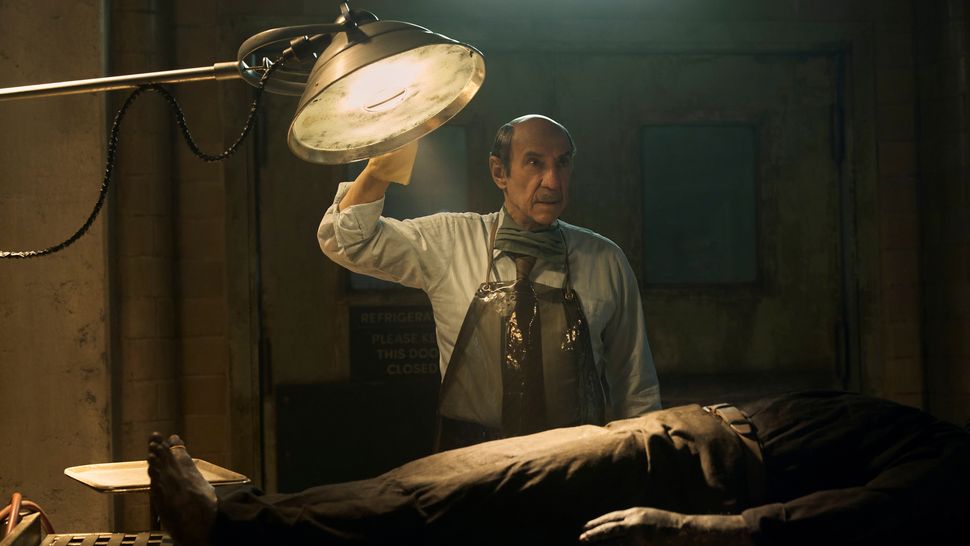 Last year's The Empty Man dripped with dread, portraying it as a rare studio horror that focused on surreal production and an orchestra of mood. Director David Prior brings the same scope to The Autopsy. It begins with the sheriff (Glynn Turman) telling his doctor friend (F. Murray Abraham) the story of a recent disappearance, and ends with the deaths of ten men in a mine. It escalated quickly, huh.
You might think you know where this is going, but about halfway through it turns into awesome sci-fi, terrified bodies dripping all over the pond. It ends in a terrible moment of psychosis as Abraham's doctor experiences a terrible realization of what killed the men, sending a real chill to the soul.
1. Watching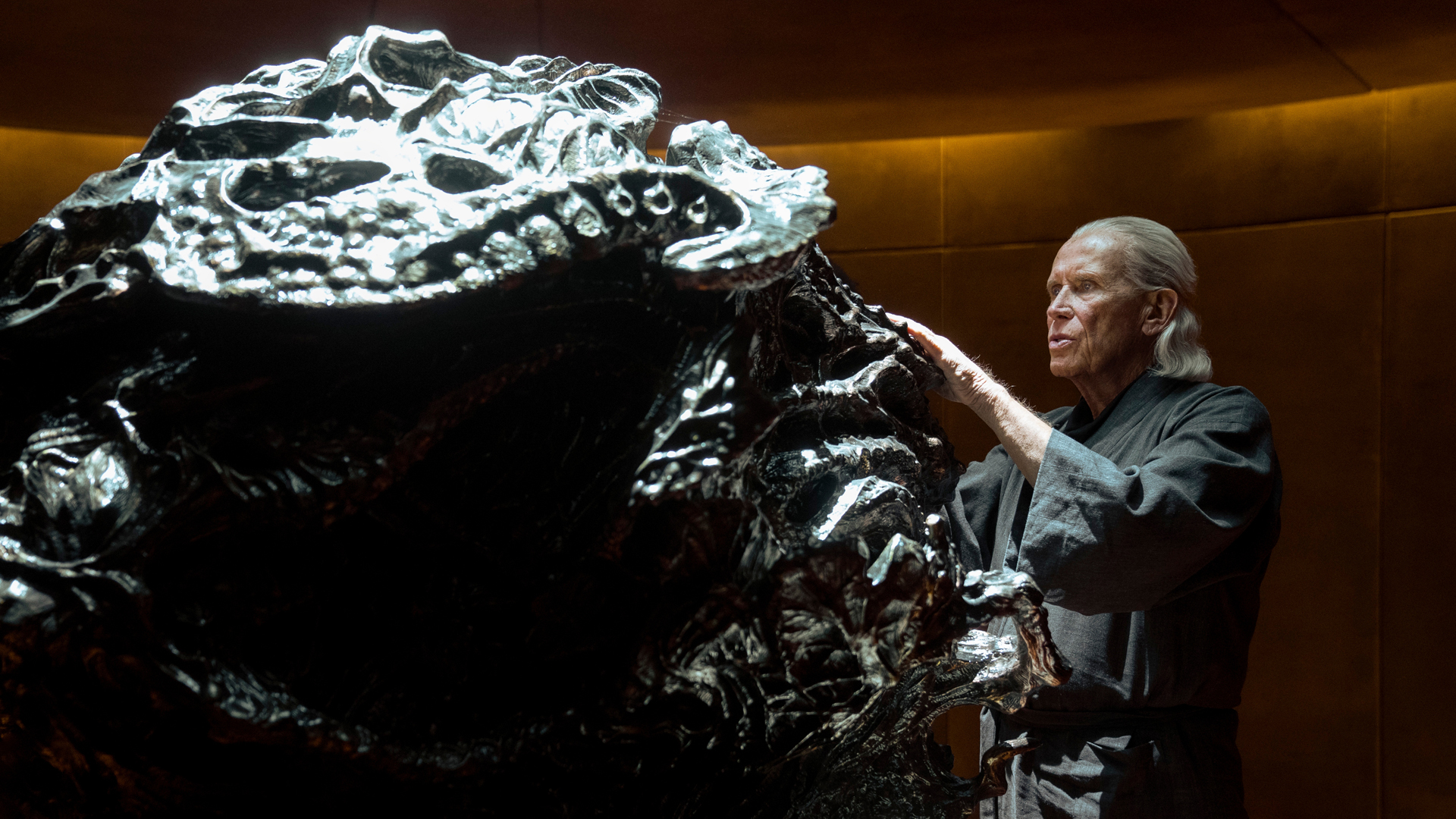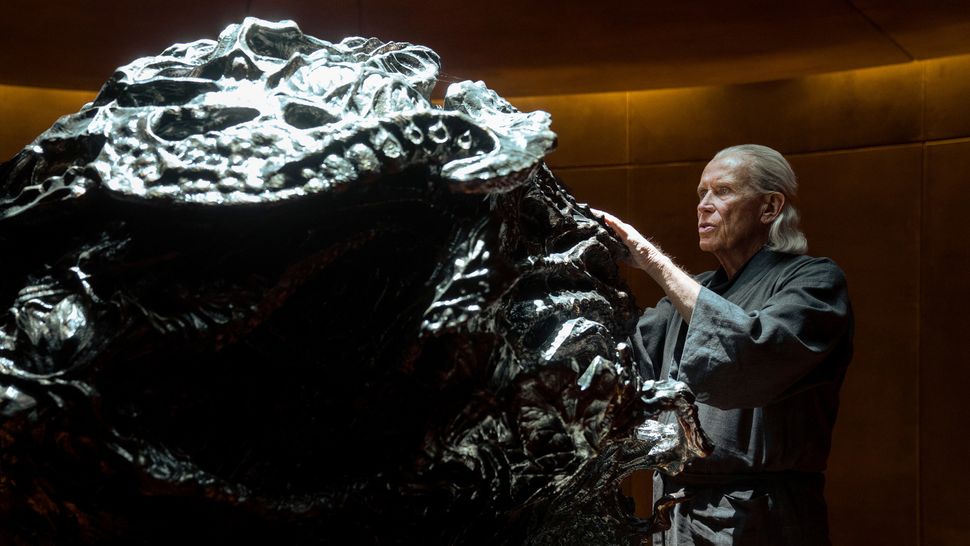 Panos Cosmatos' visual talent is fully utilized in this stone fever dream. The Viewing is a sensual nightmare accompanied by a syncopating synth that slowly injects fear into the episode in a way that nestles under your skin.
It's 1979, and wealthy eccentric Peter Weller invites four top artists and scientists to his bunker-like home, promising to see… something. Infecting the group with expensive drinks and drugs (the aforementioned "space cocaine" could also be the title of the episode), they casually banter for most of the duration, right up to the viewing itself.
His final act reveals an otherworldly finale that ebbs and flows with a throbbing cock as the theme is revealed. The set design is breathtaking, the effects are full of grue, and the final transformation is a hit and miss to die for. A cosmically insane brain melter who is easily the best of the bunch.
For more horror movies and/or Netflix content, check out our guides to the best horror movies, the best Netflix horror movies, the best Netflix movies, and best Netflix documentaries.